Travel Bug® Stamp 9413
Usually ships in:

Product Details

Ask a question about this product

Customer Reviews
Travel Bug® Stamp 4913

- Travel Bug® Icon:
- Travel Bug® COPY TAG included
- original Trodat Stamp
- Size of impression: ca. 56 x 20 mm
- Your cachername and/or teamname optional
Tipp: If your nickname is Supercalifragilisticexpialidocious or something that length, please choose the stamp with the biggest impression-area.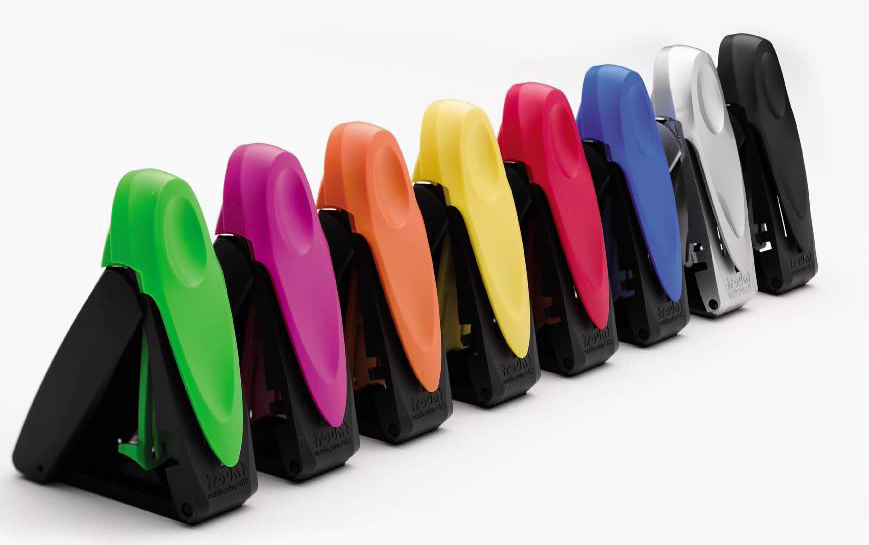 The Mobile Printy, with unique single-hand operation, is the simplest, most stable, and cleanest pocket stamp ever. Its modern design underlines the innovative functionality and makes it a practical, attractive accessory on the move
Trodat Stamps are:
Simple
The intelligent technology enables opening, stamping, and closing with just one hand.

Steady
The unique pyramid shape with stable 5-point support ensures optimal pressure distribution across the entire text plate guaranteeing smooth, clean imprints.

Clean
The recessed ink cartridge prevents contact with the stamp's ink and keeps your fingers clean.
Please contact us for a multi color impression. The costs of a multi color stamp is at least 30% higher, depending on the layout and the number of colors. Shipping takes more than 2 weeks.